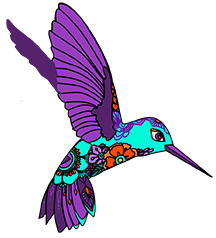 THE LEGEND OF THE HUMMINGBIRD
Are you familiar with the the legend of the hummingbird?
The legend says that, many moons ago, an enormous fire was raging in the heart of the forest. All the animals were trapped in the middle of a huge ring of fire. It seemed as though they would never make it out alive. Paralyzed with fear, many animals stared into the fire, helplessly. The larger mammals angrily pointed and blamed each other as they tried to condemn those who were responsible for this blazing inferno. The smaller animals, who feared being squashed by the warring giants, scurried around frantically as they tried to avoid being trampled. Surprisingly, some creatures denied there was a fire at all, but the firestorm raged on.
Unexpectedly, a hummingbird rose above the fray and darted towards a nearby lake to look for a solution. A few moments later, he returned with a single drop of water in his tiny beak and released it onto the flames which were now out of control.
The animals stared in disbelief and began to mock him.
"Hummingbird, how naïve can you be? You'll never put out the fire with that teeny tiny drop of water!", they cackled and jeered.
"I know! But I'm doing my part!", replied the hummingbird as he flashed back to the lake for another drop with a confident heart.
Now, how will you do yours?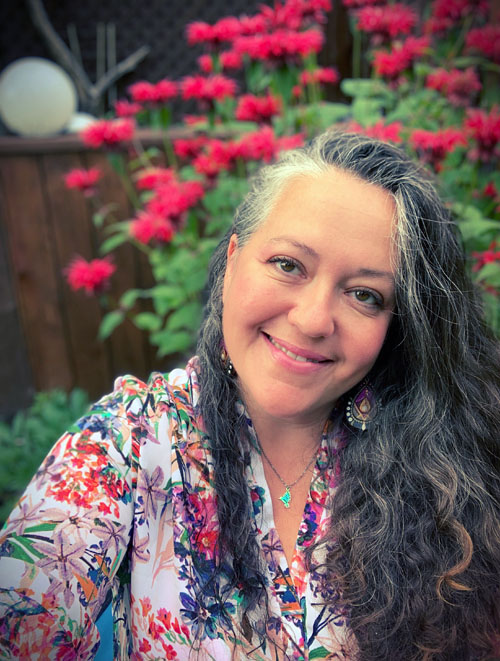 Who is Yanik Falardeau ?
I am another you. I'm an artist from the Laurentians and my studio is located in the heart of the forest in Quebec, Canada. I am inspired by the hummingbird who reminds me to savour the nectar of life while actively doing my part to co-create a better world.
I am wholeheartedly invested in planting 1, 000, 000 flowers for our pollinators and creating food sanctuaries for humans. Love must bloom for the new world to emerge. What better ode to love than millions of flowers being planted for the pollinators and humans we love ? 
This is the legacy I wish to leave for future generations, knowing that my contribution is but a drop in the ocean and that it contributed to the ripple effect that led us to the better world we all dream of. This is the force that guides every single brush stroke and every drop of colour in my work. 
Do you want to be part of this journey?  Joy and infinite gratitude for resonating with this mission ! You can lend a hand with seed money by inviting me to paint a mural in your home or place of business or find a piece in my Kolibrico shop that sparks your joy and inspires you. Every piece of art will help us cultivate the art of alignment together as we pollinate a better world for us all. Get in touch with me via email or connect with me on Facebook and let us explore how we will achieve this mission, one flower at a time. 
MURALS
interior – exterior – private home- commercial locations
We wanted to create an oasis in the urban jungle where people could get grounded and feel welcomed. Yanik's mural greatly surpassed our expectations!

We chose to establish our business in this space because of all the windows and natural light in our yoga studio. But unfortunately, but there isn't any natural light in our welcome lobby area. We felt that a beautiful piece of art could compensate for the lack of light and transform the space. We wanted our guests to feel welcomed so they could contemplate and feel relaxed and comfortable as they wait for a treatment or yoga class. So, It's fantastic! The mural is perfectly integrated with our space. It's a very immersive experience. Yanik's work is colossal we are so thankful for her art and contribution to our space. -Julien Devaud
We feel as though we are in nature and we can sit in one of our hammocks and spend hours looking at the mural to see all the small details that were incorporated. There is so much depth to the piece that it really feels as though we are there with the tree and the mountains. Every colour, every symbol, every animal has a reason for being there. There are magic touches throughout the mural  and it feels as though we will still be discovering new things for months to come. -Geneviève Gignac
My pollination mission resonates with you and you'd like to commission a mural? Infinite joy and gratitude. I look forward to hearing from you! Warm thanks and abundant blessings,
Yanik